Our state-of-the-art private railcar maintenance facility is stocked with the equipment and know-how to handle any of your private railcar needs. From simple periodic maintenance to a wheels-up restoration, we're here to take care of you and your railcar, promptly and professionally.
We manufacture our patented Thoroughbred open-air scenic railcars with
new U.S. steel, offering the highest quality construction. If you are interested in one of our Thoroughbred passenger railcars, we would love to hear from you.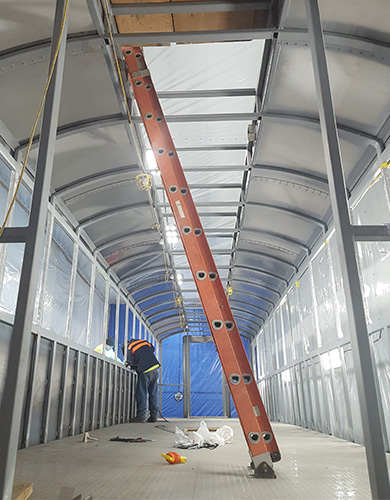 Restoration, Service & Repair
We offer complete restoration, service, and repair for your railcar. Your project will be in expert hands from initial consultation to final delivery.
Whether you need basic maintenance or a significant repairs, our indoor facility is fully equipped to meet your restoration, services & repair needs. Some of these services include:
Complete Restoration Services, ADA Compliance, ADA Compliant Bathrooms, Winterization, Seasonal Maintenance, Hydro & Sandblasting, Full PPG & Valspar Paintshop Capabilities, Buff & Wax (Paint or Stainless Steel), Full Electrical Repair (including 480v HEP), Incandescent to LED Lighting Replacements, Window Repair (Replacement, Leak Correction, Re-seals), Passenger Car Kitchens (Renovations, Replacement, and Installation), Custom Part Design & Fabrication (CNC & AutoCAD), and MU Installation.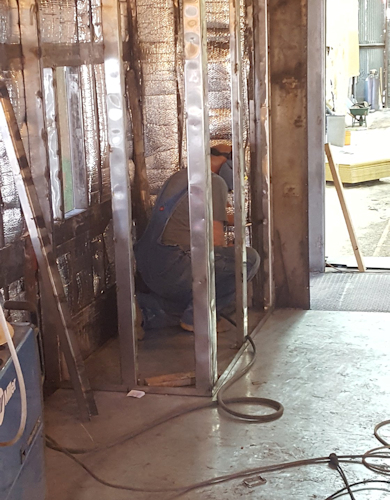 We offer full interior railcar design services including full kitchen design, ADA compliant bathrooms, custom table tops and brackets, patented locking crossover seats, and more.
If you can dream it, we can build it! For more information about our design services, don't hesitate to contact us.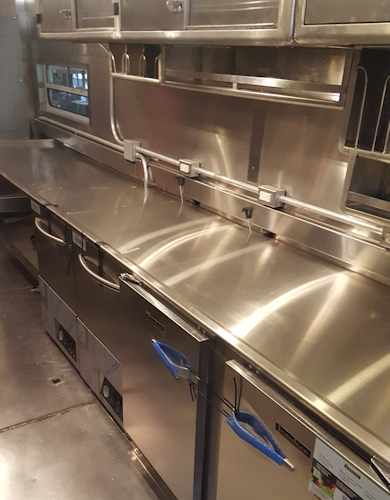 Let's get the wheels rolling!
Interested in a free quote for your project? We would love to hear from you! Complete this form and tell us a little about your project.